UX Design for a Web App for Wearables Analytics
Client Branded Web Portal with Visualizations Dashboard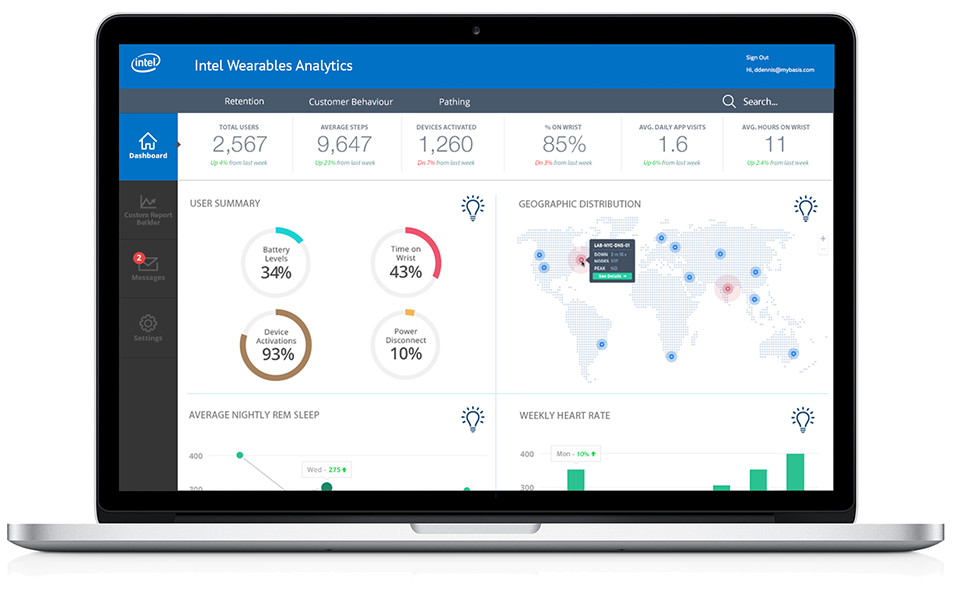 Project Overview
Create a web application for enterprise customers to access their relevant
customer wearables information, data and services.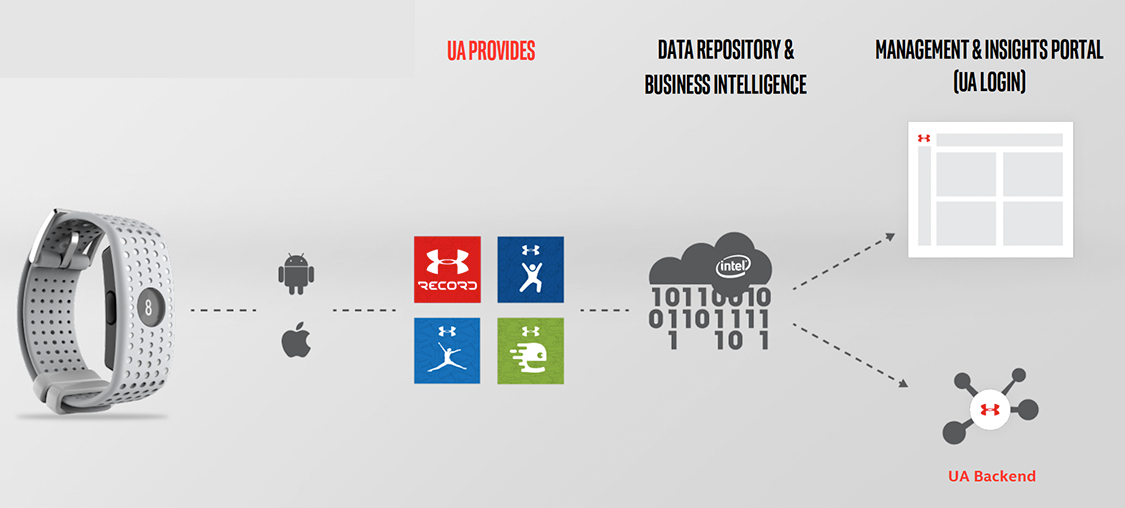 THE CONCRETE GOALS
KEY APP DESIGN CONSIDERATIONS
Dynamic, Client Branded Web Application
Branded Entry & Login Page via UAA Intel Authentication
Dashboard as the landing page for the service. It is meant to provide the 10,000 ft product view with reports that convey the essence of product performance.
Reporting Tools for Segmentation, Retention, Pathing and Breakouts & Filters via Cohorts
DYNAMIC DATA COLLECTION 
ACTIVE LISTENING CREATES INSIGHTS YOU CAN ACTION
Every minute there can be 100,000+ events that are fired from a wearable experience – and we're listening to them all – then we analyze behavior patterns, prioritize and give actionable insights from that sea of events.
Active listening allows your company:
• to identify customers that have a high probability of returning the device and intercept them to re-engage.
• identify your greatest fans and advocates.
UNDERSTANDING YOUR CUSTOMER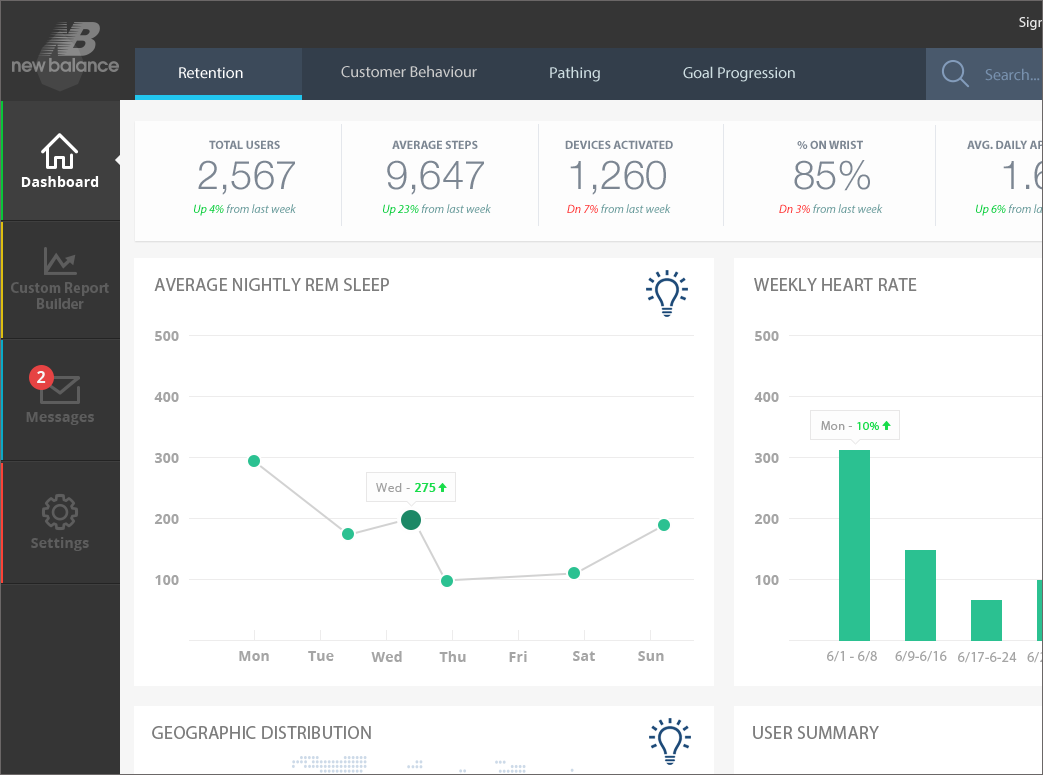 REAL TIME ANALYTICS DASHBOARD DATA
Intel has created a robust behavioral analytics platform for wearables to understand how your customers are interacting with your product.
• when they train,
• what activities they do
• how they are working towards their goals
• and device data such as battery life and charge times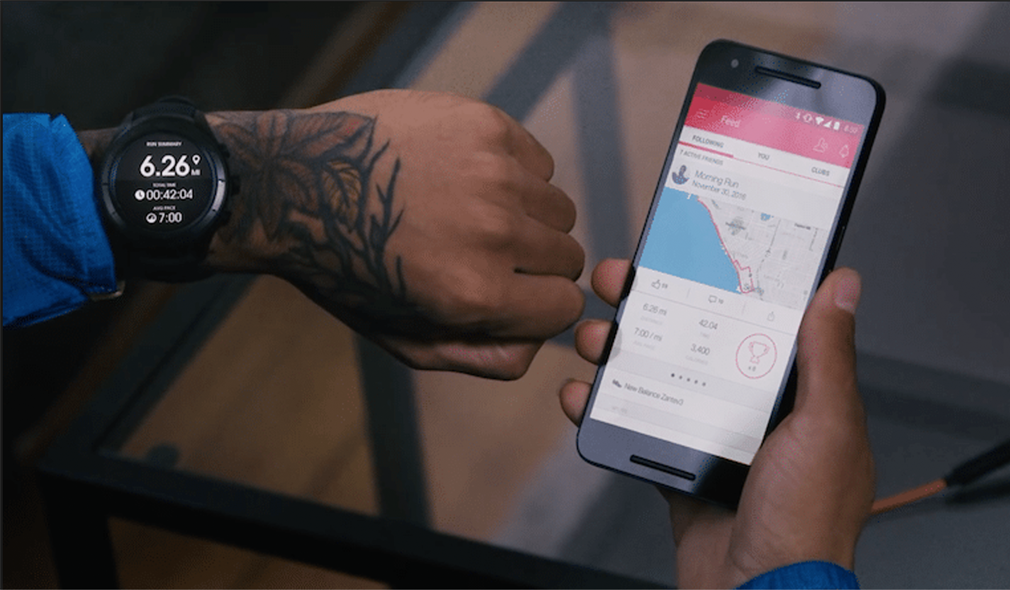 ADVANCED CUSTOM REPORTING TOOLS
Segmentation Report: A workhorse analysis report that will help you understand trends in how your users interact with your product.
Retention Report: Your users engage with your product. How often do they come back and engage in repeat behavior? How sticky are your product features?
Pathing Report: Understanding how users get to a particular interaction and where they go after.
Cohorts, Breakouts & Filters: You want to segment your users into useful buckets. Creating cohorts will help you create buckets based on user interactions.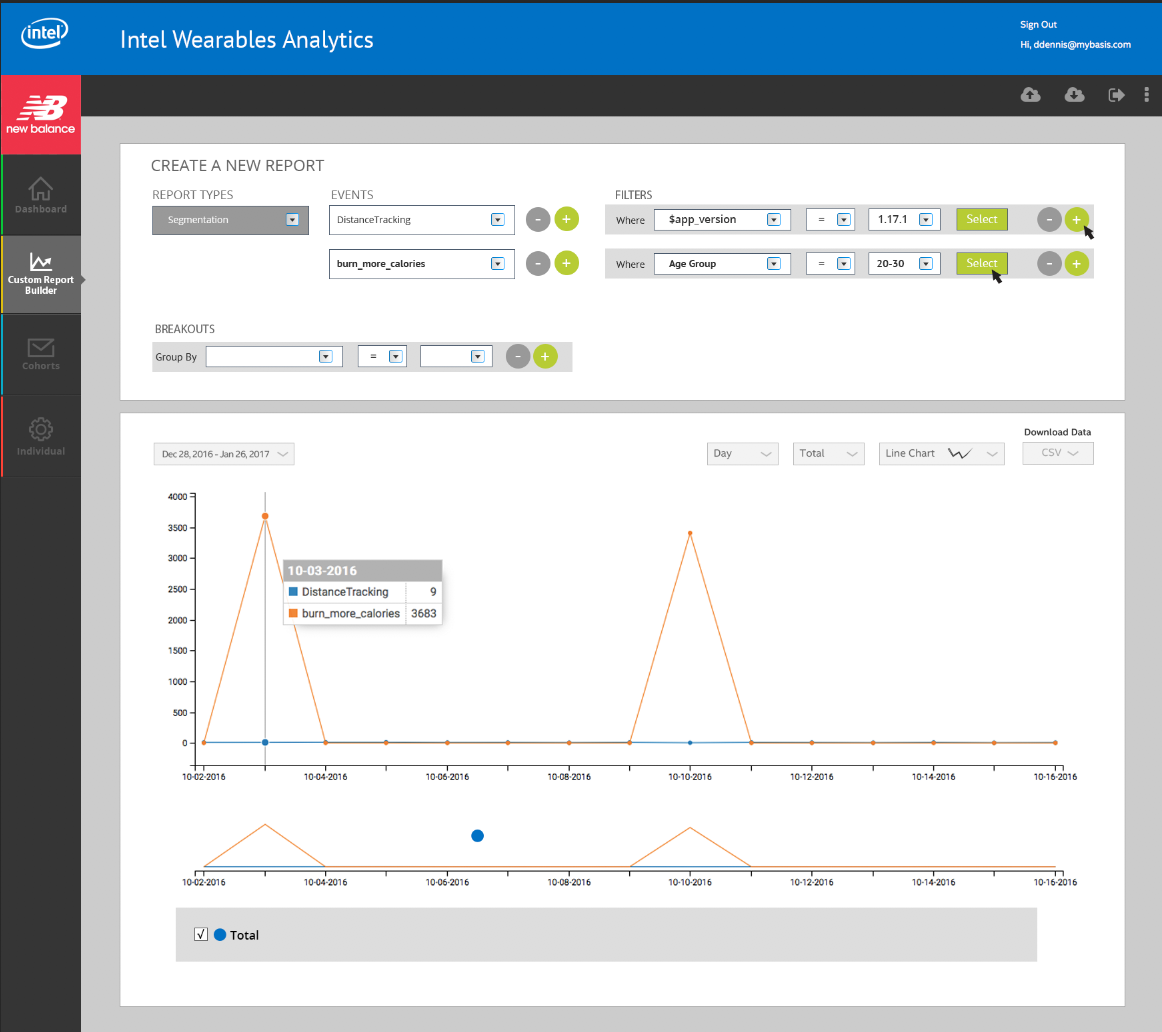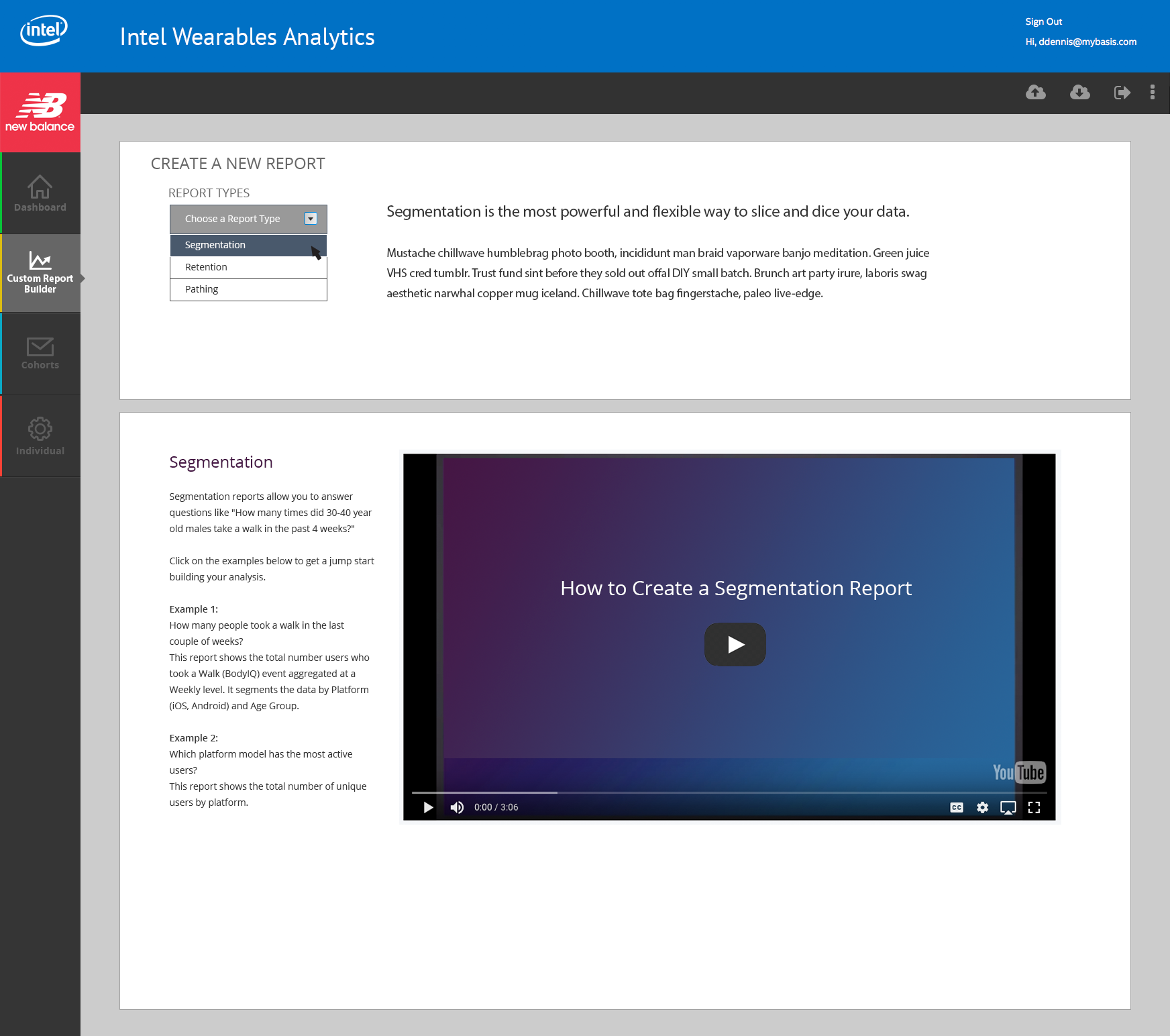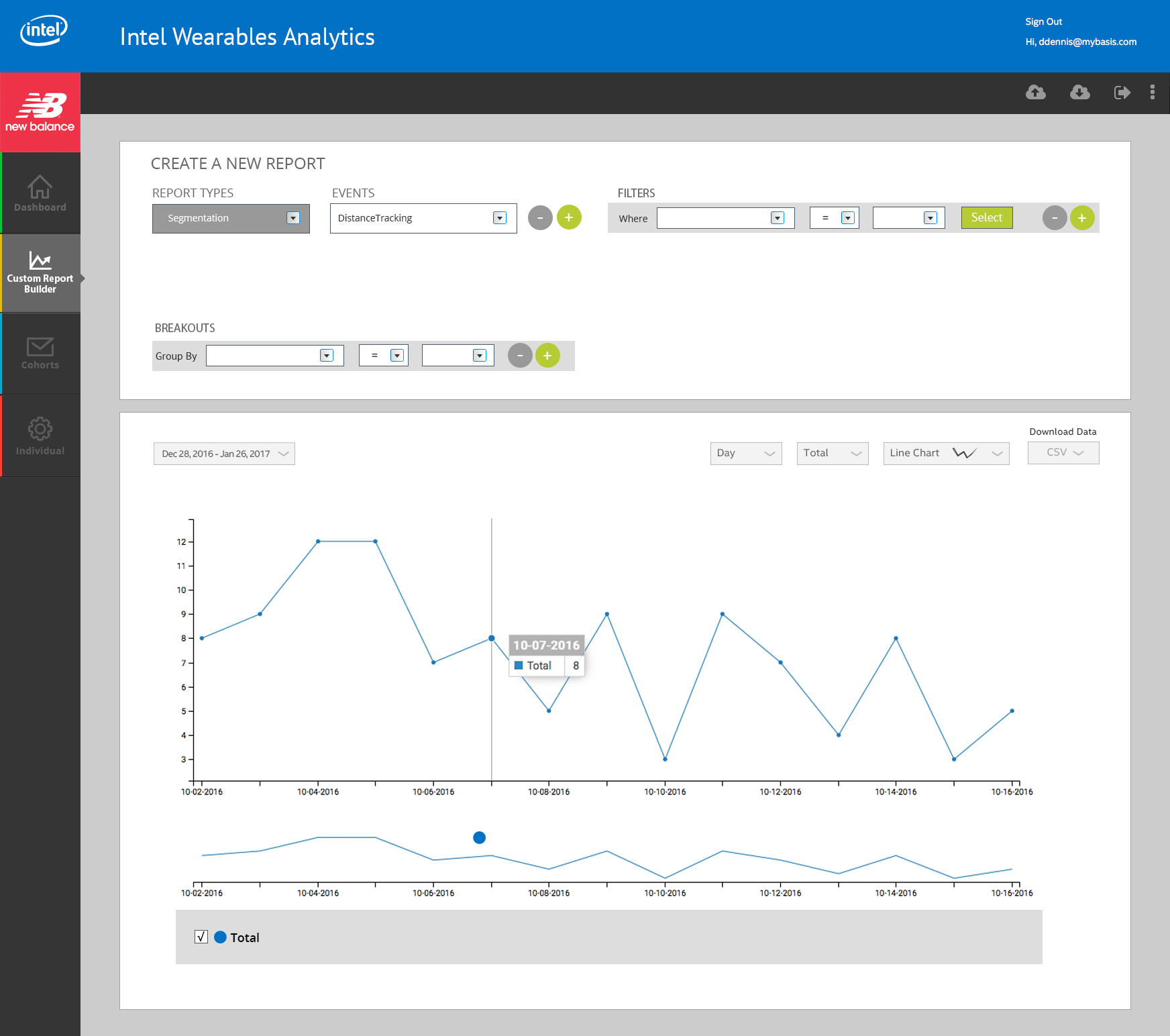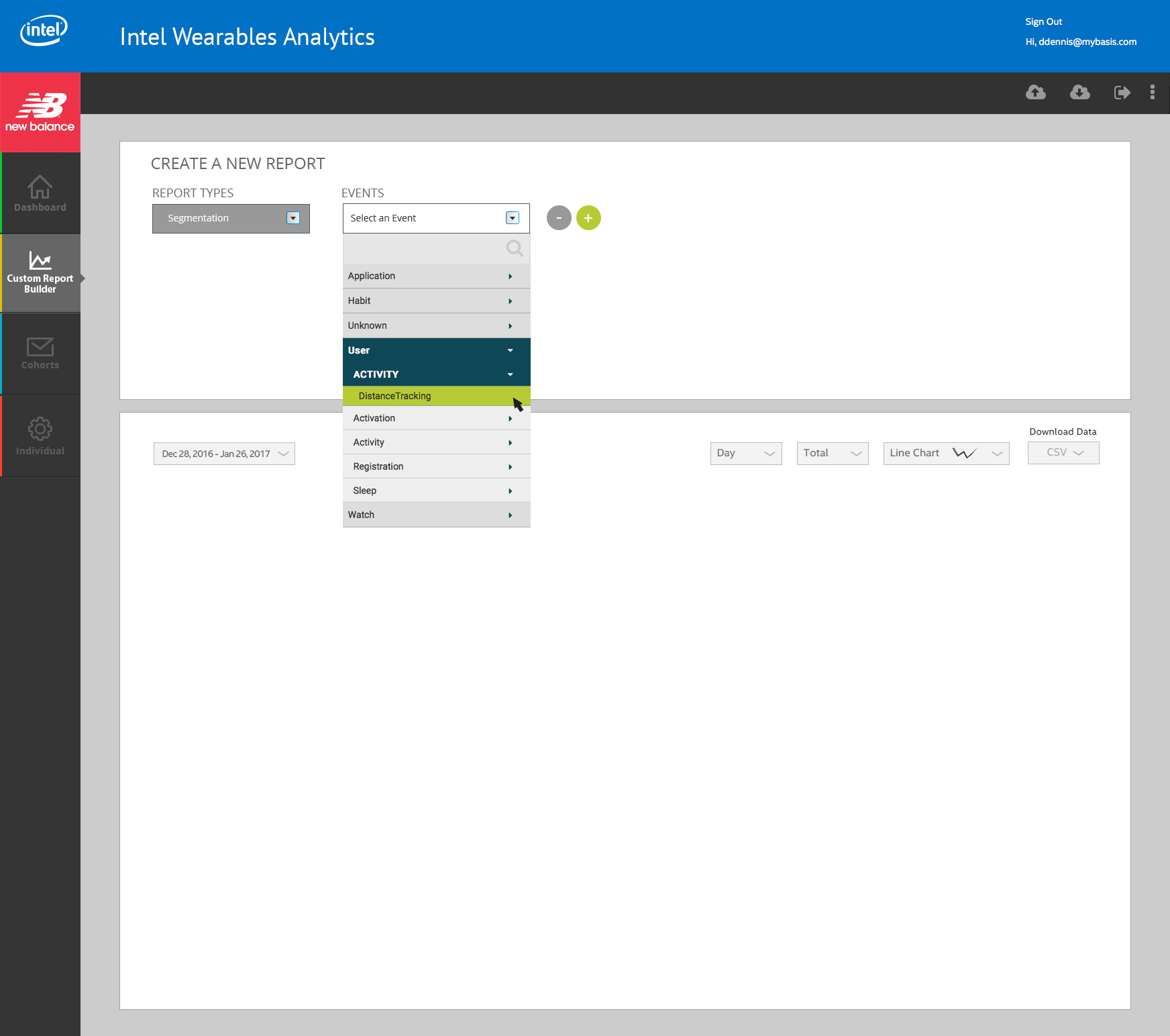 UNDERSTANDING THE USER
User Personas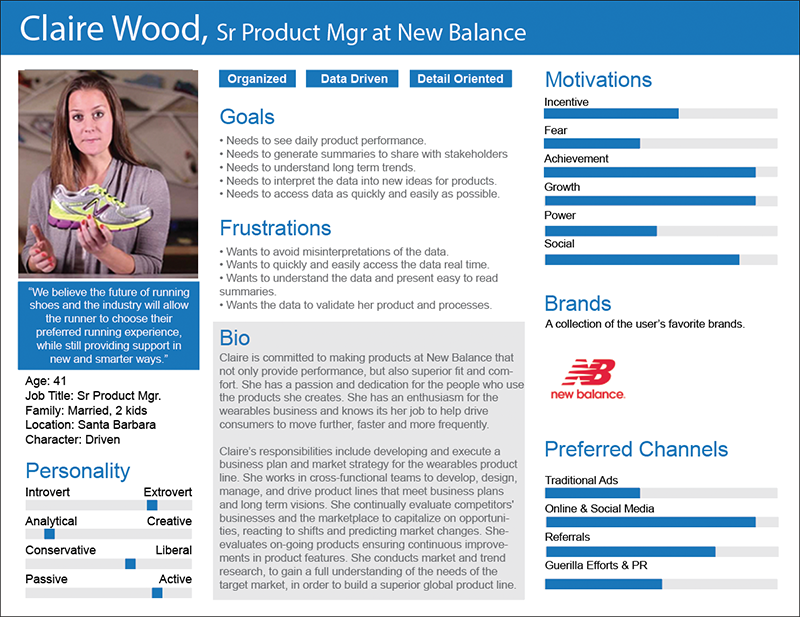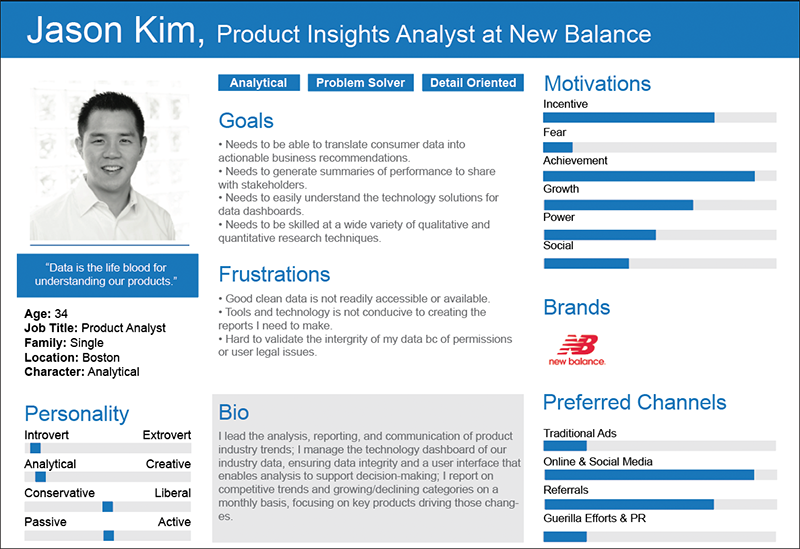 INFORMATION ARCHITECTURE
Wireframes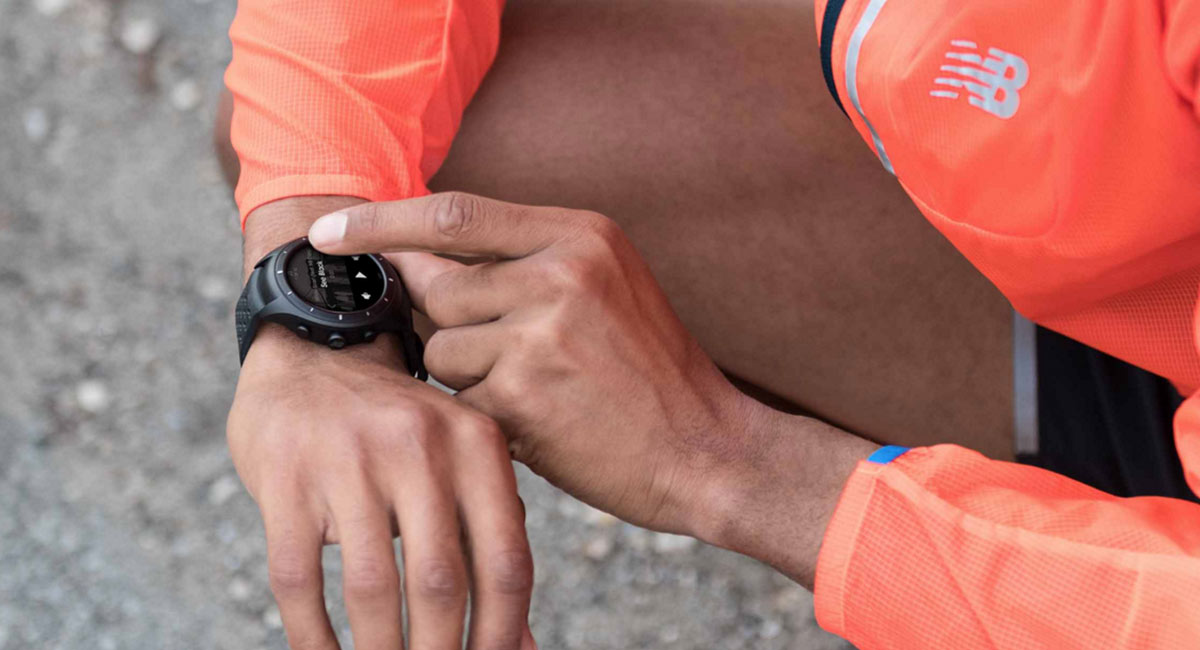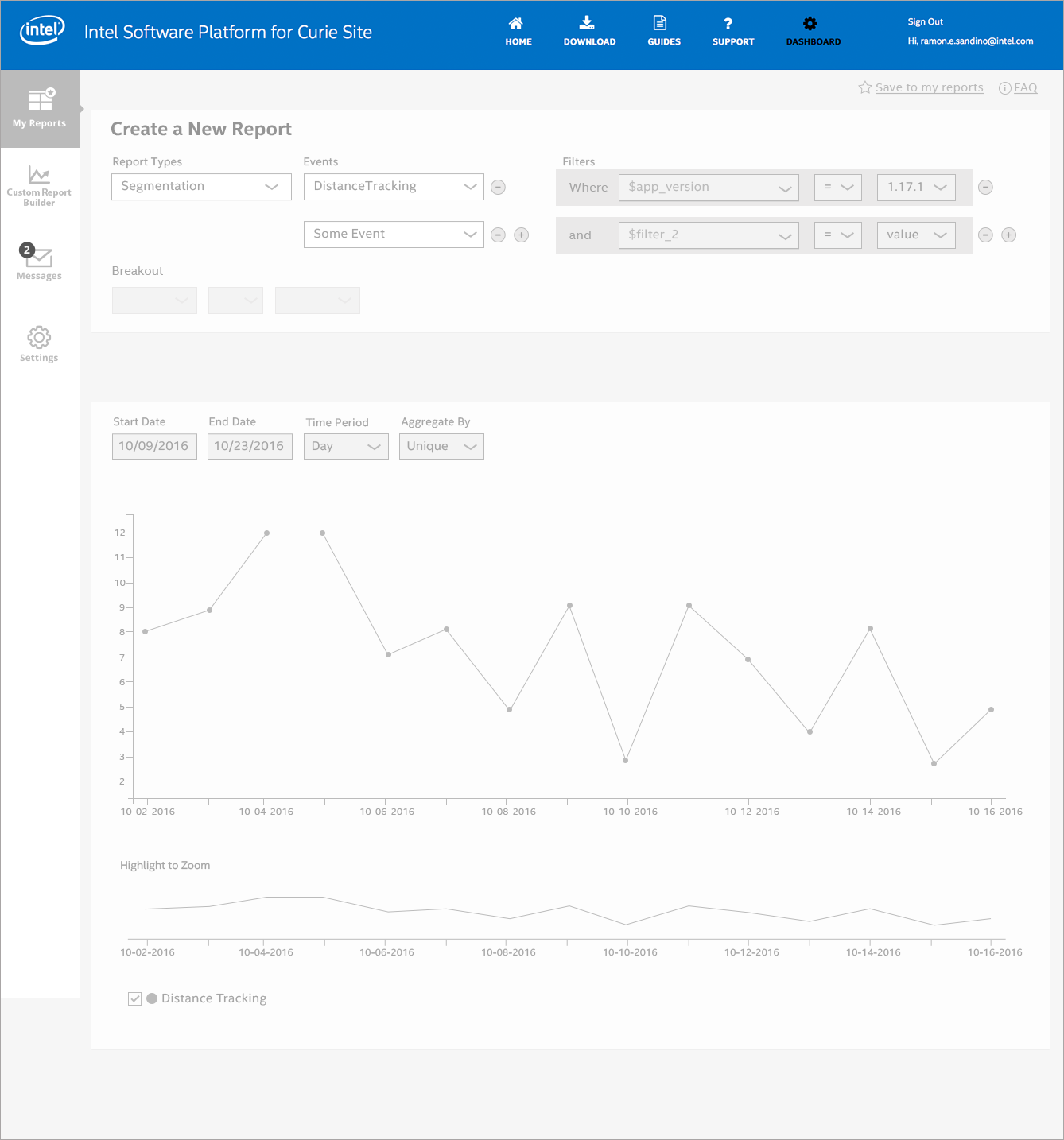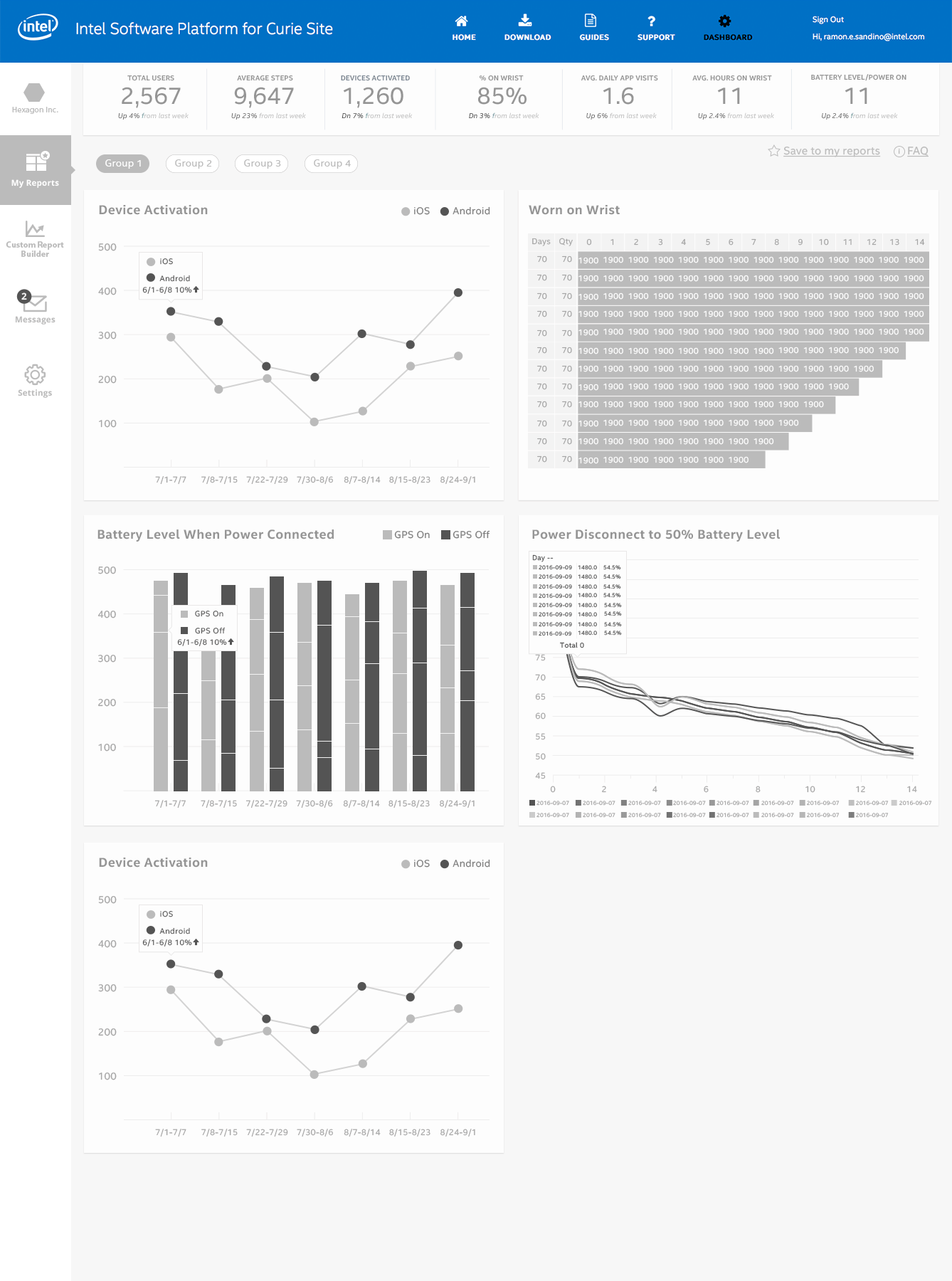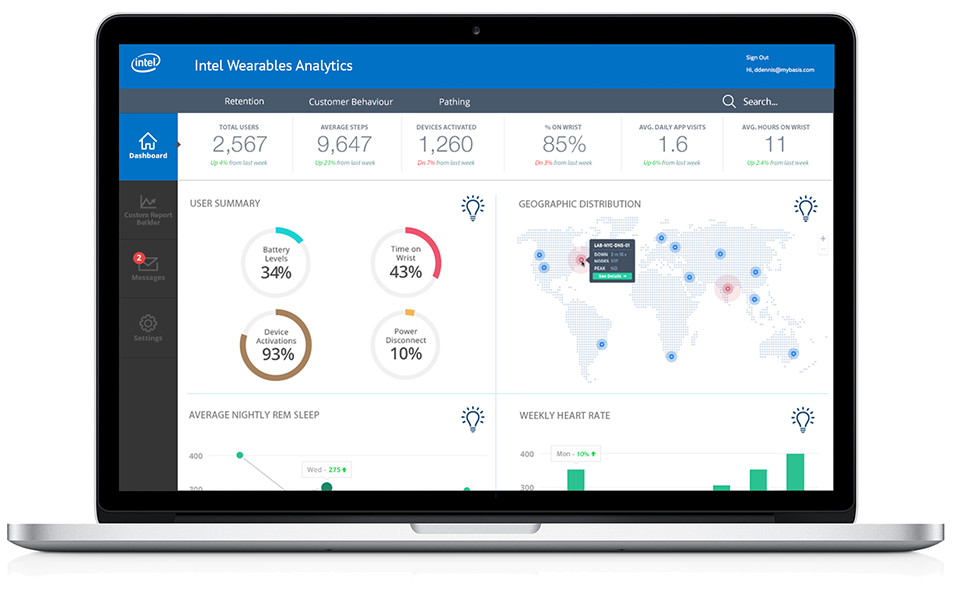 More User Experience Projects