"It's rare that you come across designers like Deb. She not only has an amazing personality, she's also a great design mentor. Her passion for UX/UI design is inspirational and she's always active in the community. Design seems to come perfectly natural to her. Deb is the best mentor I have ever had and I am very thankful she has been a part of my life. She would be an asset to any design team and I would wholeheartedly recommend her any day!"
Angela Don
"Deb is absolutely fantastic at quickly understanding and supporting new ideas, concepts and how they apply to current projects she's involved with. Always great to speak with, run ideas past, and determine the best way forward."
Andrew Vick
"Deb is a seasoned UX professional who is able to see the big picture on projects. She brings an entrepreneurial spirit to her projects and is able to tease out User Experience goals almost immediately. She understands (and has experience with) research, information architecture, and design which I think is a great asset to a design team."
Ali Kather
"I've hired Deborah to work on numerous projects and have always been impressed with her expertise and attention to detail. She is an expert user interface designer for the Web and a excellent photographer. I would highly recommend Deborah for any web design project."
Matthew Matsuoka
"I came to Deb because I heard she was the best. She put together an entire business package for me and as it turned out, she is the best. Deb designed my business page www.ItalinaImage.com which speaks for itself. I often receive compliments on the design work. She also designed my marketing materials including my business cards (which are beautiful) and my flyers."
Italina Kirknis, J.D.
"Deborah is an exceedingly knowledgeable and experienced User Experience Designer. She is equally adept at both big picture, and fine detail work.
I have enjoyed working alongside her, and learning from her while at Intel. While here, I have watched her take the reigns on floundering project, organize with stakeholders and team members, and provide the necessary leadership and skills put the project on track for timely client delivery.
On a interpersonal level – she is a great listener and learner, with a wonderfully calming demeanor."
Samantha F. Ingram
"Deborah can juggle a number of simultaneous projects while maintaining a positive attitude and delivering on her commitments. She is a talented UX/UI designer and has the ability to think outside the box and produce innovative designs while keeping her eyes on the big picture. As well, maintains an active interest and never dissuaded by the potential difficulty or complexity of a problem. Her ability to produce highest quality deliverable is invaluable for any design team."
Eric Dorf
"Deb is great to collaborate with on creative projects. She hears your ideas and then adds her vision and graphic expertise to create a product that far exceeds any expectations. She is fun to be around and hits her deadlines."
Becky Worley
"I have worked with Deb on several occasions and it has been a great experience each time. She is especially strong at coordinating large projects with multiple share holders. She is personable, reliable and above all does great web work."
Scott Schlegel
"Deb is an experienced interaction designer who is a good collaborator, detailed oriented, and delivers quality work. At Visa, Deb was extremely flexible in contributing with what the project needed at every point: For several months, she drove the communications with Product and Technology while maintaining the detailed design specs. Her calm and consistent approach were critical in providing stability and continuity to the project."
Miguel Lunaparra
"Deborah is a creative designer and collaborative team member who is more than willing to put in the effort needed to get the job done. She is passionate about the total user experience and offers alternative designs and methodologies that both meet business objectives and yet delight the end user at the same time. She is an excellent team member."
Todd Nichol
"Deb was a charm to work with, disciplined and fastidious with a wry sensibility I enjoyed during our project work together. Deb's design work is clean and superbly organized. Her wire framing and flow documentation, clear and well structured.
Deb is at home with the attention to detail that is required of site and application design work. And her commitment to getting the subtleties of user experience and interaction design were refreshingly professional.
I recommend her highly to any organization in need of, well, organization."
Adrian Chan
"Deborah Dennis is Amazing: very creative, and at the same time open to feedback during the development process. She exhibits an outstanding work ethic and has an excellent ability to organize information. Her ideas work well over time and in fact we are still using the logo she developed in 1997, and it is still relevant. Finally her ability to work in a concise and professional manner means that her work output is prodigious and punctual."
Kitty Keller
I am a designer who listens intently to users, has empathy for their lives and problems and who works with deliberate intention to solve their issues with compassion, grace and skill. I am consumed with finding answers to the questions I ask, like an investigative journalistic or an archeologist delving into the nooks and crannies of life. I am a consummate learner who is curious about understanding why things work the way they do and how on earth we can make them better, more efficient and overall a happier and more delightful experience.
OUR MISSION:


IS TO DESIGN PRODUCTS WHICH SERVE AND DELIGHT YOUR USERS.
My goal is to design & produce products that look great, and are easy & compelling to use. I design all of our web and mobile apps to load quickly, have a beautiful and functional design and are easy to navigate. Before I even build a concept of what your website will look like, I take the time to carefully listen to your needs. Based on our communications you with, I develop your product around your targeted goals. With a lot of happy clients, I look forward to providing you with the same quality service.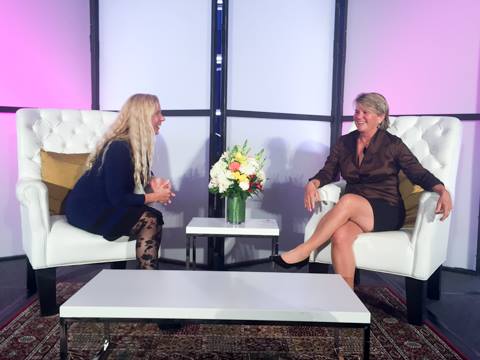 I will work with you to design your products with the utmost attention to your users needs. I'm a seasoned product designer with extensive experience on mobile, web & SaaS apps. I have an entrepreneurial mindset and high level expertise in end to end product development. I'm passionate about delivering design thinking & user centered experiences. As a collaborative leader, I'm skilled in building client relationships, influencing, presenting & delivering creative solutions.