E-Commerce Website – Miss Lilly's Trading Company
Project Description
Black Rhino Design was asked to create an e-commerce store from scratch for Miss Lilly's Trading Company. We chose to use ZenCart e-commerce plugin in a WordPress website.
Miss Lilly's Trading Company is an e-commerce store which offers gourmet cookies and brownies which are preservative-free and baked fresh in small batches every day. Each variety is made with the highest quality ingredients, including the finest chocolate, an organic blend 66% cacao, pure cane sugar, unsalted butter, whole eggs and unbleached flour.
ZenCart is a friendly free shopping cart that does not require any HTML knowledge to maintain an online store. Products are managed easily with multiple attributes that could be added as radio buttons, checkboxes, drop downs and more. The store layout can be easily controlled from the Admin area by switching on/off certain settings. The software supports multiple payment processors and provides flexible coupon and discount functionality and tax options. It has advanced SEO functions and convenient search for the users.
These are the services we provided for this E-commerce WordPress Store using a Zen Cart engine for customers to have a seamless online buying experience.  
User Experience for E-commerce Store

Visual Design

Product Photography, Image Manipulation, Graphics

Project Management

Web Production Management

SEO, SEM, Marketing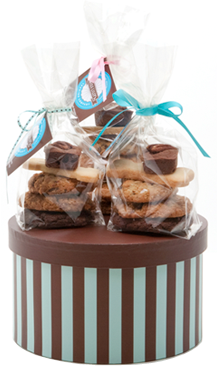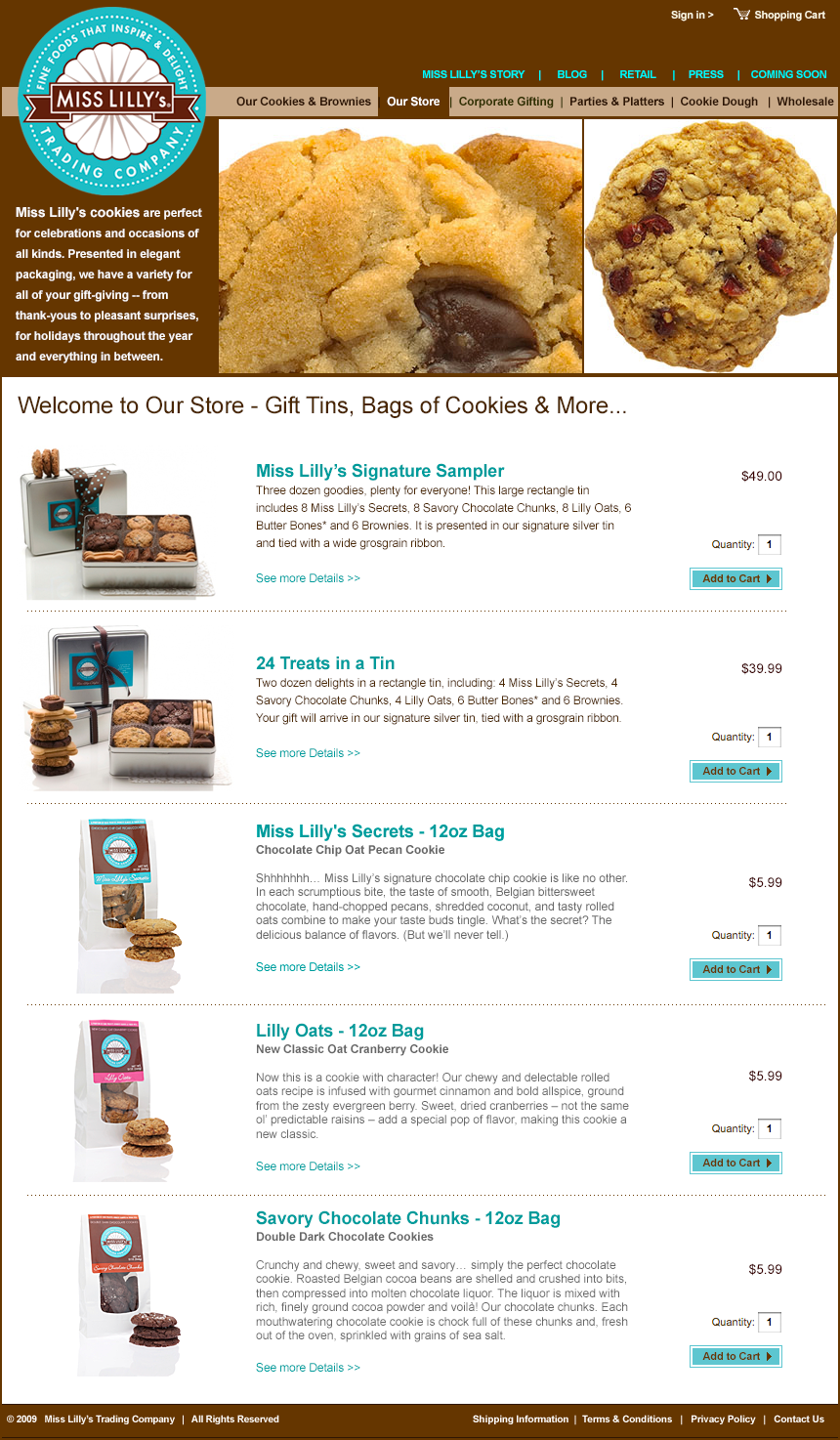 The Zen Cart Store Experience
The Zen Cart Store Experience features a 3 step checkout flow, shipping calculations on the fly and the ability to ship to multiple addresses. The back end admin gives you the ability to track orders, send reminders to customers of what they ordered last holiday season and multiple reports to plan and execute future marketing strategies.
The Corporate Giving Page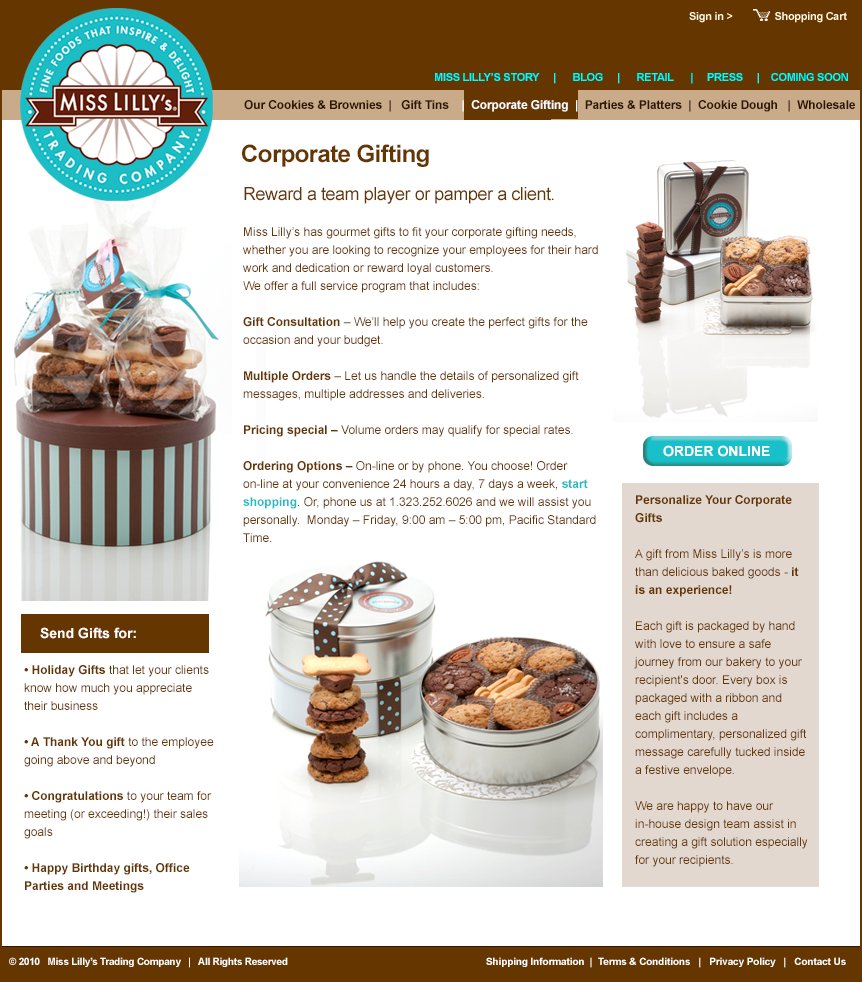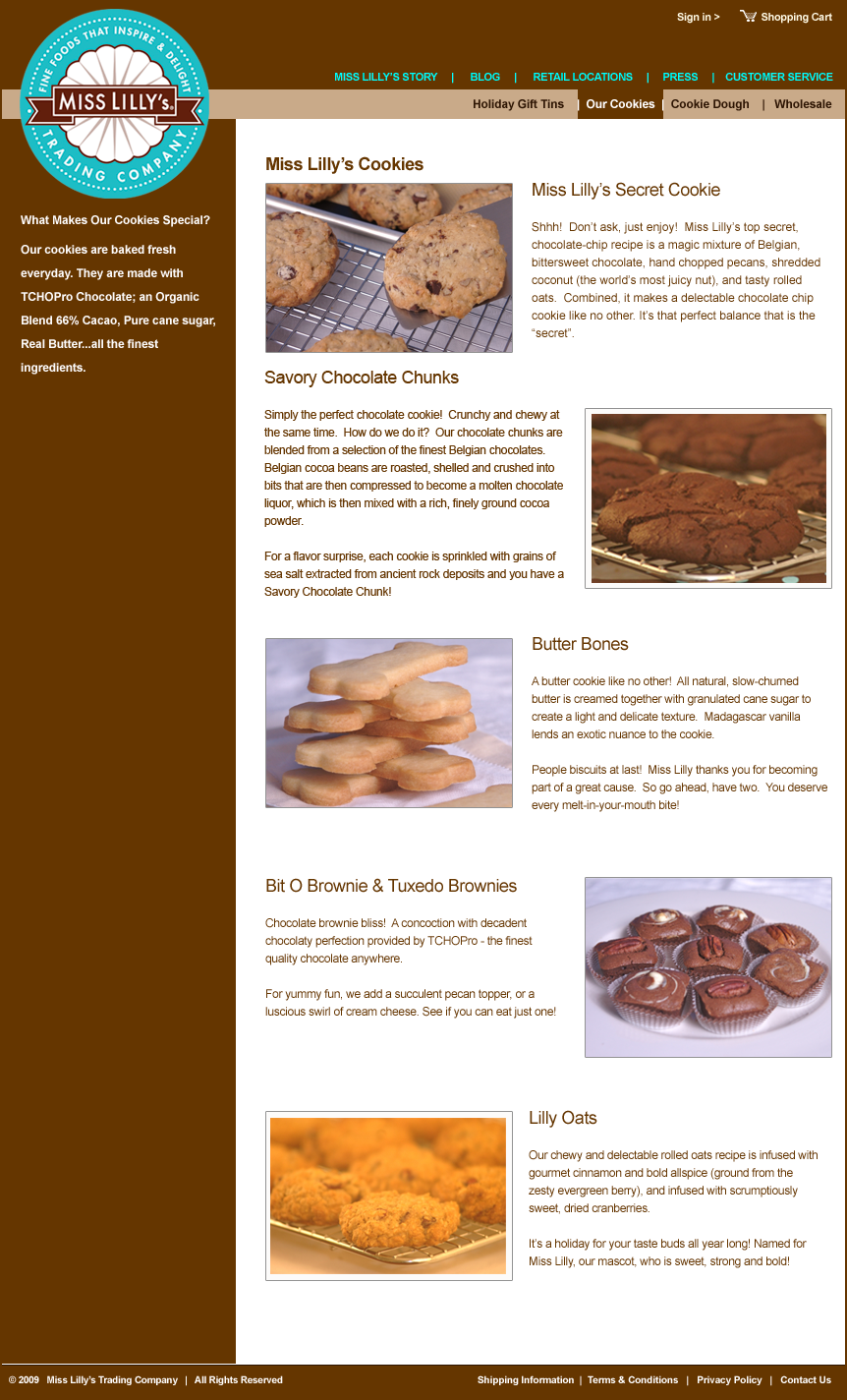 Want an E-Commerce Store for your business?