Responsive WordPress Website – Executive Leadership Coach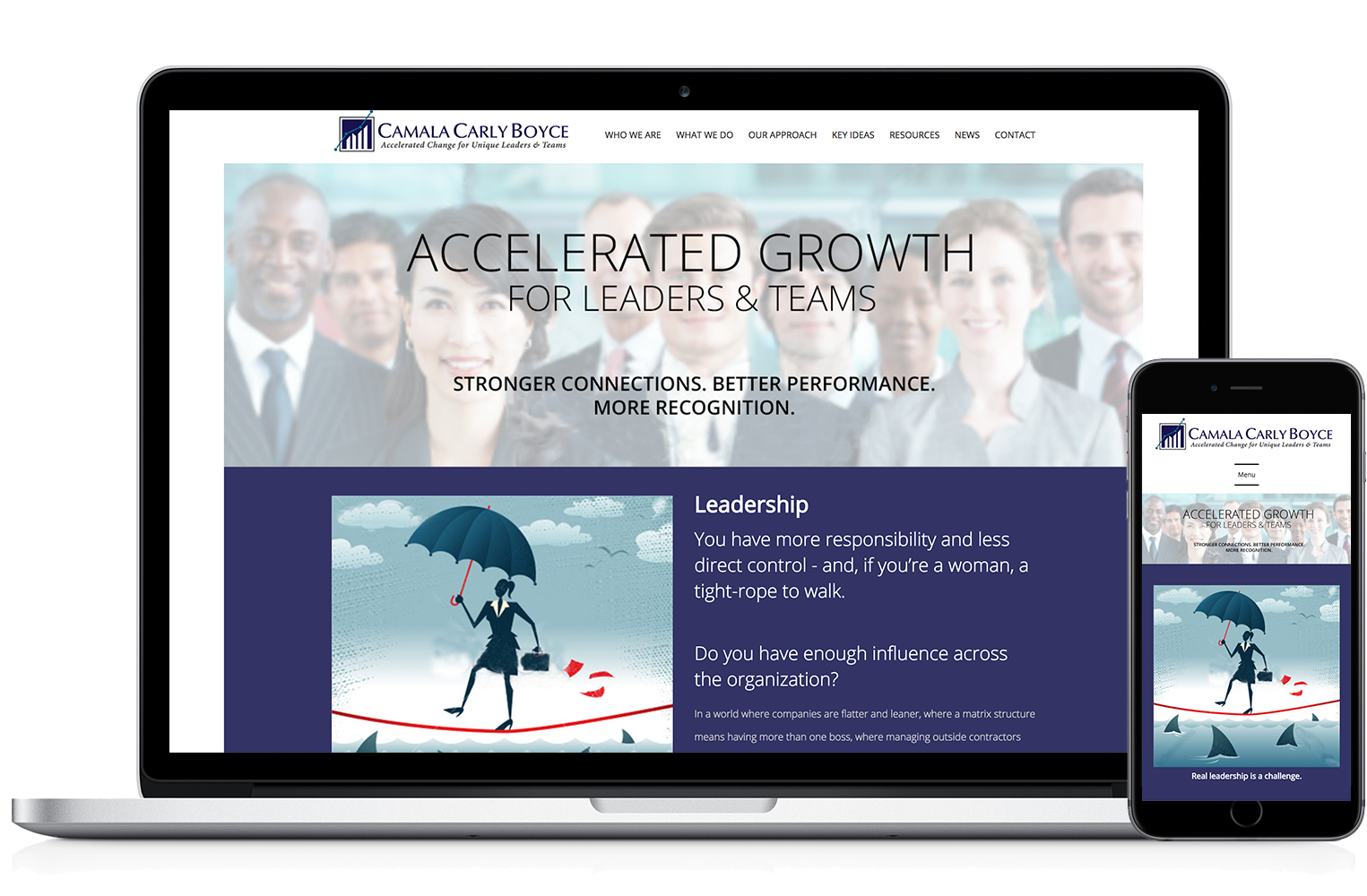 Project Description
View Live Website: Carlyboyce.com
Carly came to me to create a WordPress website that would describe how her coaching works and how it can help her clients. Many coaches talk more about themselves then what they can DO for their clients. So Carly and I focused on showcasing the results her clients can achieve and her content talks mostly about what her clients really want.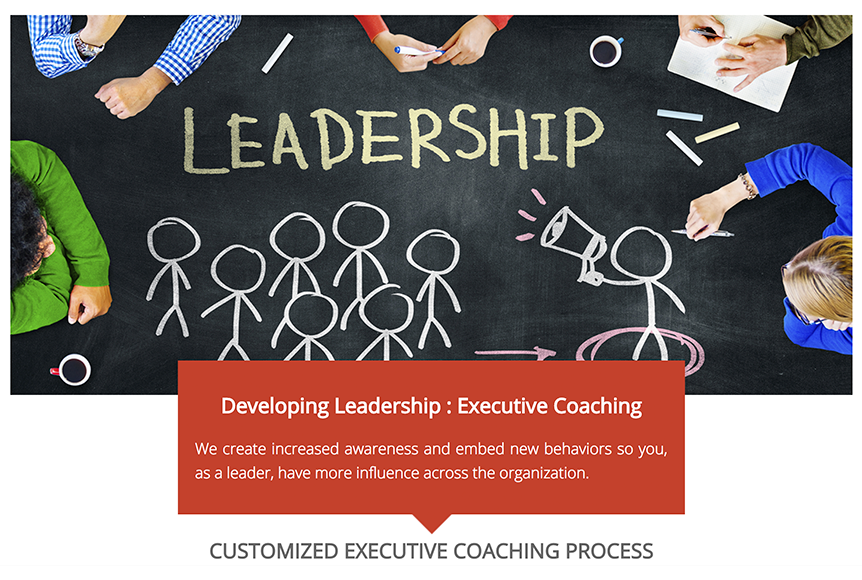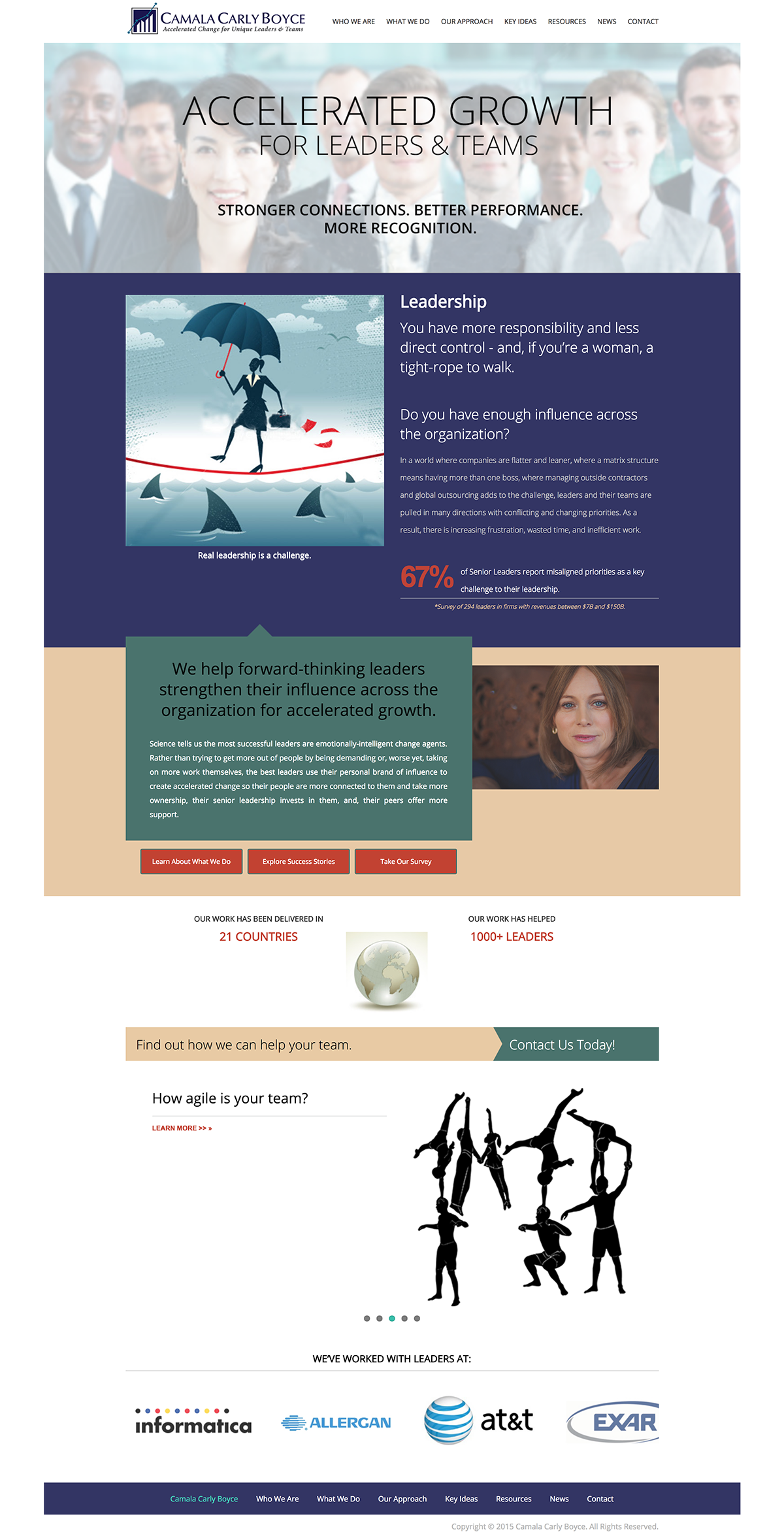 Talk about results for your audience
In creating the content for a coaching website, talk directly to your audience about the results YOU can bring to them, like creating a "happy, productive team", or developing a "successful business initiative", or finding "a new, fulfilling career".
To appeal to clients, your content should speak to:
The challenges you help clients overcome
The results you help them achieve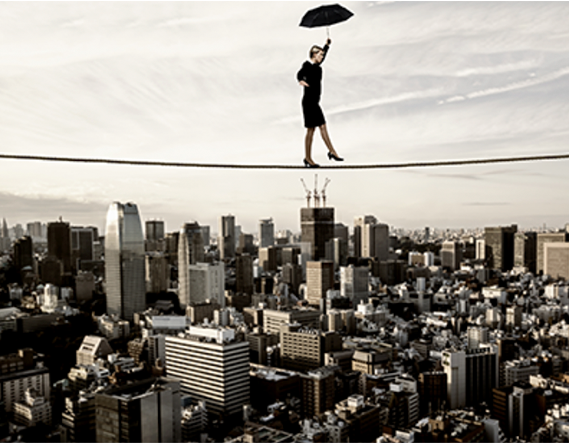 Engage clients through your coaching website
Find how where your audience hangs out and put some messaging (ad, article, post, etc) that will get their attention.
If you are providing business coaching  join like minded groups on Linkedin, FB or forums, and start discussions, or share your blog posts.
Get their attention and then drive them to your website where potential clients can learn about what you do and talk to you about your coaching.
Keep a connection via an email sign up
When they get to your website, engage with them, build a case for your services, and get them excited to talk to you on the phone.
Have an email list sign-up box would enable you to follow up, develop the relationship and invite them to a call.
While some people will contact you right away for coaching, many will not. It's a good move to invite them to your email list for following up. Over time, as you grow your list and share handy info with them, you'll have a pool of people who know, like and trust you.